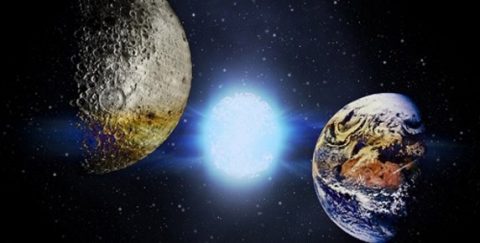 When I consider life, my life and the life of family and friends, it is punctuated with a lot of pain. Sickness and emotional pain are rampant in every life. There is political and economic stress that affect some lives more than others, but all of us in some way. And of course destruction, war, terrorism, natural disasters and death are around us. We are walking through a gauntlet that is a never ending battle.  The BIG question somewhere in all of us is why do we have to experience all of this drama, pain and suffering? Isn't there someone who can stop this madness? And, regardless of what we have thought or been taught about God somehow the picture of God is supposed to be loving, but if He is loving and if He is powerful enough to do everything or anything, why doesn't He just make it go away? I've had those questions. Have you?
The good news for me is that I think there are answers. At least big picture answers. Maybe not detailed answers for every event in my life, but there are answers as to how this mess started. There are answers as to why it continues and assurance that it is not forever. There are answers about God's role and involvement in the story, and it is anything but passive!! God has not turned a blind eye to the struggles of this planet.
But like many, we can get so caught up in our little piece of the story that we forget there might be more to it than just us. God's Dilemma is designed to remind us that our story is part of His story. He is not immune or uninvolved. He is immersed in the middle of the story, not the sidelines. In fact you will see that the story that we think is our story is in reality just a part of His story. We can forget, ignore or overlook that and just point at Him and blame Him for not fixing it. He is fixing it. He has it on His priority list, and we are not "on hold". I appreciate the big picture of it all. It fascinates me to realize that God is at work, He is alive and engaged, and there is a good ending to this predicament. Have Courage!!!
The posts that follow tell the story. They will unfold the journey of a perfect God, who created perfect things in a perfect place and with a perfect plan, only to see it unravel before His eyes because choices were made by some of His perfect creatures to rebel and derail that which He had in mind. The story explains why very little about life as we know it is perfect, and why we suffer in so many ways. The best part is that this perfect God, also had a perfect response to the rebellion to take care of everything in every detail, and He pulls back the curtain to give us a glimpse of how the story ends so that we can be assured that the story as we know it now is not all there is. I hope that you will come back often and journey with me as I tell the story week by week, post by post. Maybe it will peak your interest enough to attend or host a live presentation of God's Dilemma in your area.