Email sylvansda@gmail.com and ask to be added to our churches events calendar. It can sync with your digital calendars
Nearby events
Mamawi Atosketan Sports
Field Fund Raiser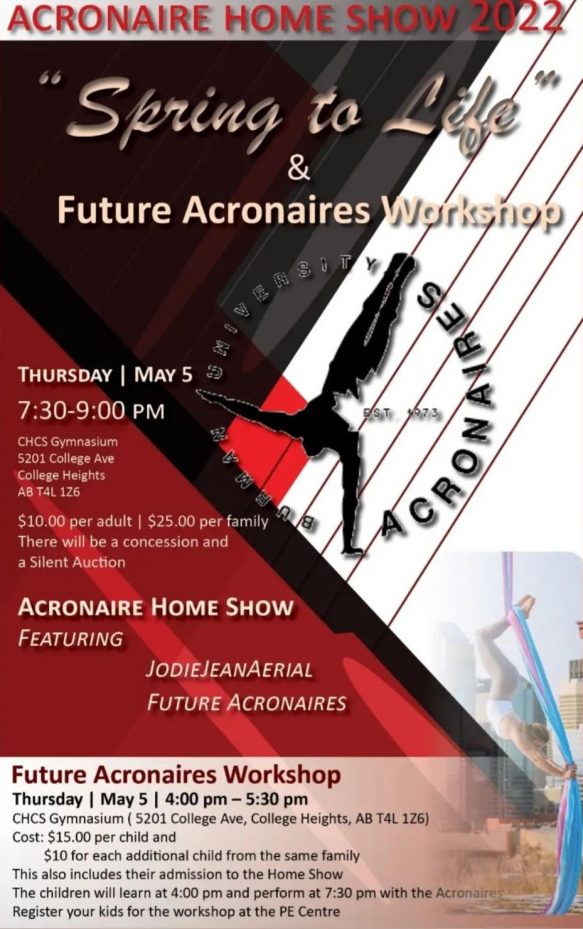 Master Guide Outdoor Expedition 2022!
Where to connect with Camp Meeting:
Evening/Sabbath Program: YouTube/Facebook
Children's Programs: YouTube/Facebook
Daily Disciples: Zoom Link
Prayer Ministries: Zoom Link
Seminars: YouTube/Facebook
The After Service: Facebook
5K: Haystacks Club on Strava
For those with smart TVs or Roku, we recommend using the YouTube app
YOUTUBE
Alberta Conference of the Seventh-day Adventist Church (Headquarters)
https://www.youtube.com/channel/UC78EYSMpk5P6rwFBAYtaLig
or search Alberta Conference
FACEBOOK
Alberta Conference of the Seventh-day Adventist Church
https://www.facebook.com/abadventist
STRAVA
Haystacks
www.strava.com/clubs/haystacks
ZOOM
Visit www.albertacampmeeting.ca/events
CAMP MEETING SCHEDULE
Program: www.albertacampmeeting.ca/events/
Offering: www.albertacampmeeting.ca/giving/
For more information, please visit: www.albertacampmeeting.ca or call 403-342-5044
SAGE Events
 The SAGEAlberta Committee is pleased to announce the following activities for those ages 50+ in the Alberta Conference:
1) Annual Convention May 6-8, guest speaker Elder Lowell C. Cooper (College Hts)
2) RV Campout, Miquelon Lake, May 23-26
3) RV Campout, Open Creek Dam, August 15-18
4) RV Campout, Sandy McNabb (Sheep River Prov Pk), Sept. 5-8 (tentative)
Watch for further bulletin announcements for cost and registration details.
Mission Trip - Caleb Crombie
- Caleb Crombie is going to Saskatoon SK with his class for a mission trip in May
- please look in your church mail folder for an opportunity to support
Parkview Adventist Academy Annual Constituency Meeting 
- will take place on April 26th at 6 pm. Email invitations will go out to delegates prior to the meeting. 
- If you have any questions please contact office@paa.ca. As always, thank you for your support!
CALENDAR

April
23   Local Conference 

May
7    He Empowers
13 - 15    Church Family Camping
- Foothills Camp
- pricing coming soon
14  Disaster & Famine Relief
21  Local Church Budget
23  Local Conference Advance
2      Offering: Local Church Budget
"Where did you lose it"
Alberta Conference
In Person Youth Empowerment Weekend 
April 22-24, 2022
At Fort McMurray Seventh-day Adventist Church

Presenting
Dr. Lyle Notice
Alberta Conference Youth Director
More Information:
https://mailchi.mp/1d0f5cb655d2/dma9fa0je1
Safety Sabbath,
May 28, 2022
Join the Alberta Conference Prayer Ministries Experience
Bridges to Freedom
May 13-15, 2022
2022 Annual Health Retreat