The Children's Ministries Department seeks to develop the faith of children from birth through age fourteen, leading them into a loving, serving relationship with Jesus and a commitment to the Seventh-day Adventist Church. Resources are produced regularly to nurture the spiritual growth of children, and ongoing leadership training is conducted to equip children's leaders and teachers to minister effectively to children.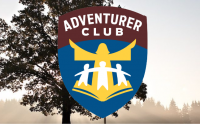 The Adventurer Club provides home and church programs for parents with 6-to-9-year-old children. It is designed to stimulate the children's curiosity and includes age-specific activities that involve both parents and child in recreational activities, simple crafts, appreciation of God's creation, and other activities that are of interest to that age. All is carried out with a spiritual focus, setting the stage for participation in the church as a Pathfinder.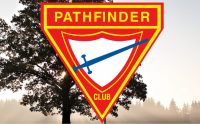 The Pathfinder Club provides a church-centered outlet for the spirit of adventure and exploration, in the context of spiritual development and soul-winning, for ages 10 to 15. Activities are carefully tailored to include outdoor living, nature exploration, crafts, hobbies, or vocations.
Resources
Children's Ministries Quick-Start Guide:
Children's Ministries Coordinator.pdf
Volunteer Screening Documents: 
Volunteer Screening Manual.pdf
Volunteer ministry Information Form.pdf

Children's Ministries Report Forms:
Useful Links:
https://children.adventist.org/
https://www.adventsource.org/as30/store.aspx
http://www.ourlittlefriend.com/
http://www.sdahomeschools.org/
https://www.twitter.com/ChildsMinNAD
http://www.amazingfactskids.org/
https://www.voiceofprophecy.com/wayne-hoopers-sing-bible-verse
http://www.childrensministryplace.com/
Police Checks
for anybody involved in any children's division/pathfinders/adventurers, VBS, you MUST have a police check done.  If you have a report that is less than 3 years old, please bring us a copy.  Letters of reference have been put in folders, and if you did not receive one, contact Pastor Bill or Dorothy. Please have the Pastor sign this, then take it to the police department in the community where you live.  On the police check form, if you are over 25, please check to have the VSS check done as well. Please return to Pastor or Dorothy.